Okta SSO
How to set up OIDC Okta Single sign-on with Deepnote
We are currently working on improving our Okta integration, to support IdP initiated login, and directory sync via SCIM.
Setting up Okta with Deepnote is a two-step process. First, you will need to add the Deepnote application to your Okta. Then you will need to contact our support and provide them with OIDC Client information generated by Okta in the first step.
To configure SSO with Okta, you must have:
This implementation supports OIDC SP-initiated User Authentication.
We also support JIT (Just in time) provisioning
No other features are supported at this time.
After creating the Deepnote application in your Okta admin workspace you will need to gather clientID, clientSecret, and okta subdomain values that will be needed for setting up the application properly.
Log in to your Okta admin console
Browse the app catalog, find Deepnote and add it to your applications
In the next step configure the Application label and Application visibility settings (Both can be left on default)
After the app is added to your workspace go to the Sign On tab and copy clientID and clientSecret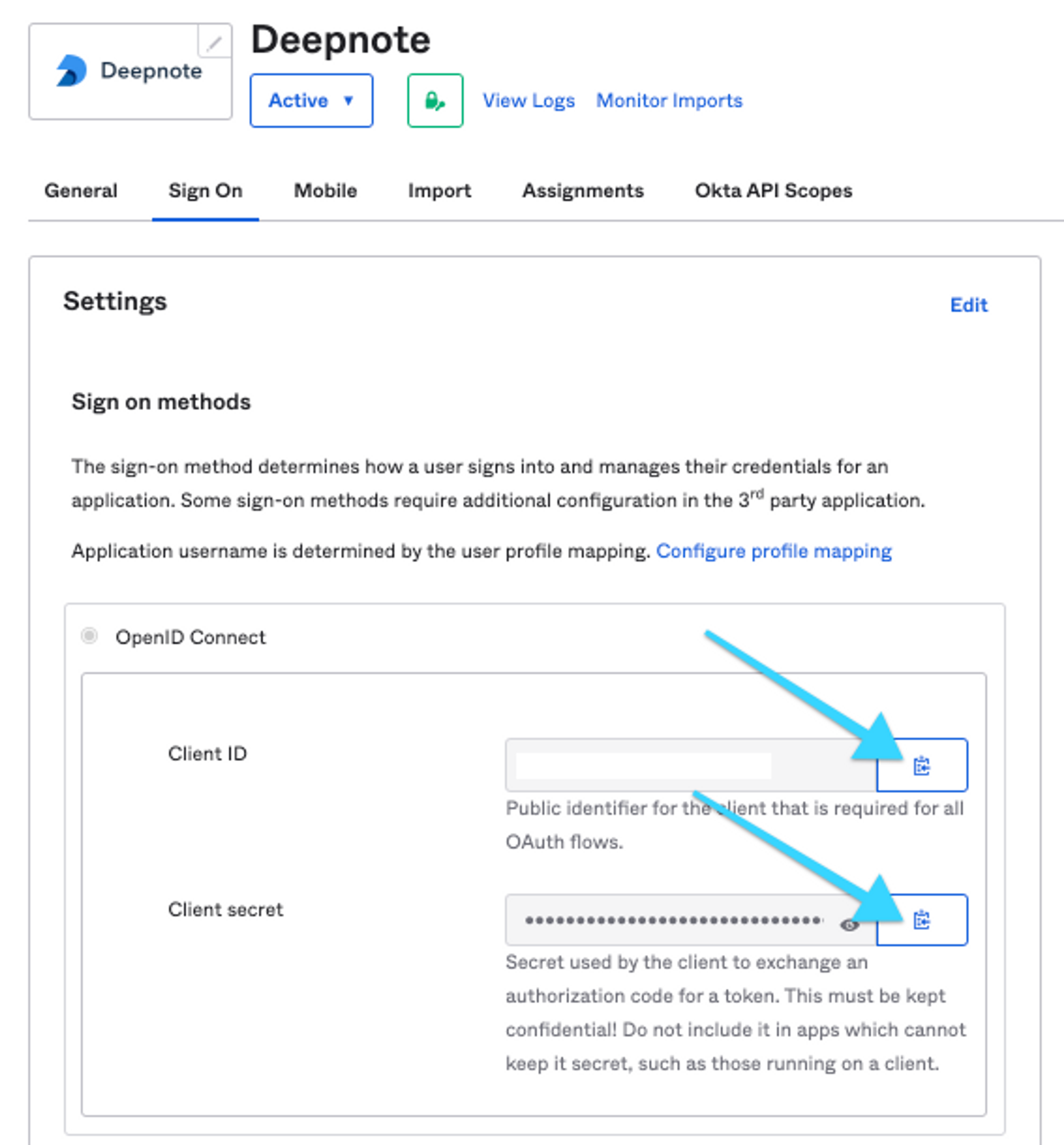 Contact our support at help@deepnote.com with a request to enable Okta SSO for your company and provide clientID and clientSecret gathered in the previous step along with your Okta subdomain (If your Okta domain is the-best-company.okta.com your subdomain is the-best-company) Handling your request and enabling the SSO shouldn't take longer than 2 days.

After the setup is completed all members of your okta will be able to log in to Deepnote without any prior registration. You can control which users or user groups can log in to Deepnote using Okta in your Okta admin panel.
After our support has activated Okta login for your company You can go to deepnote.com/sign-in and select Log In with SSO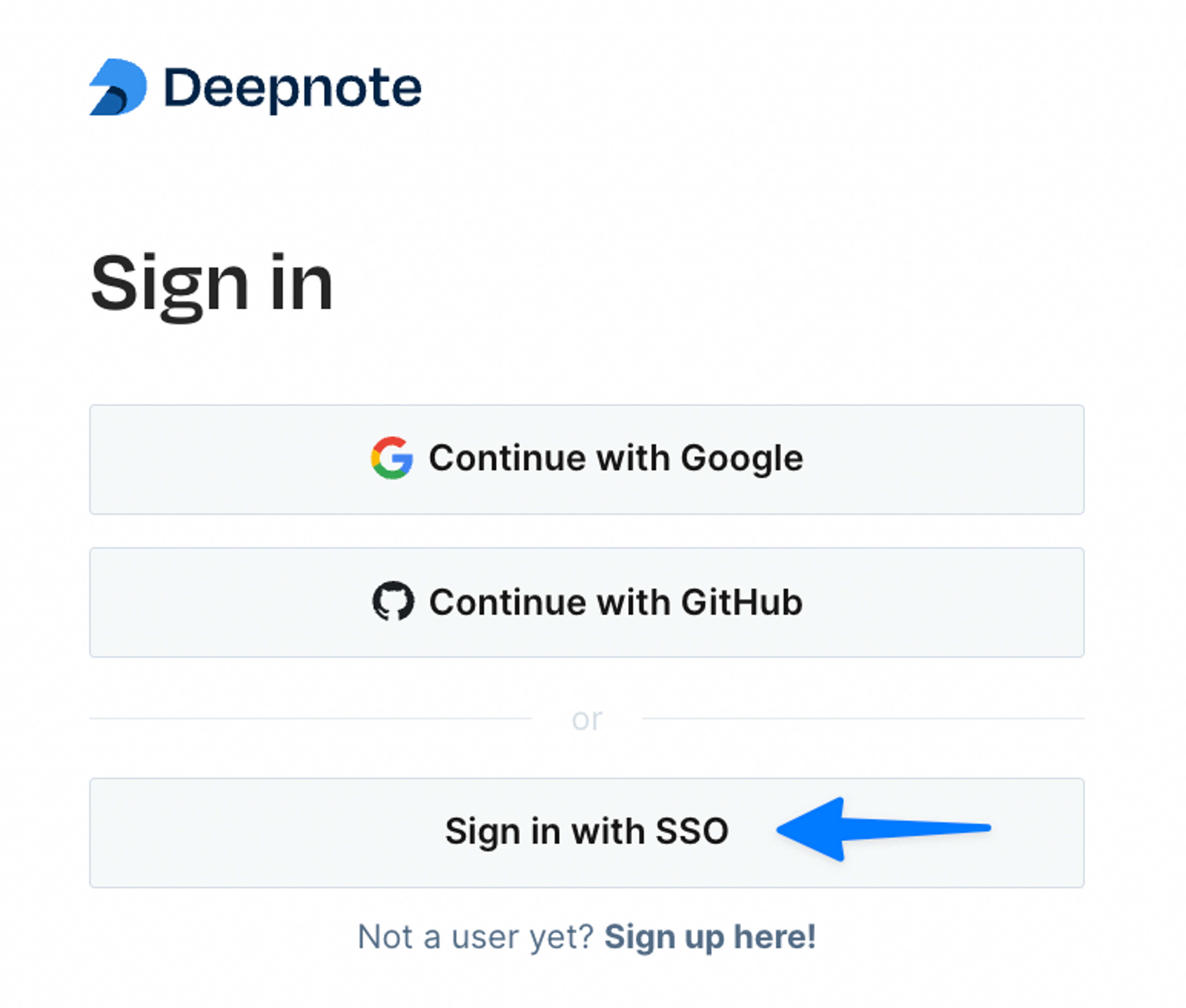 You will be prompted to enter your Okta subdomain (Again if your Okta domain is the-best-company.okta.com your subdomain is the-best-company)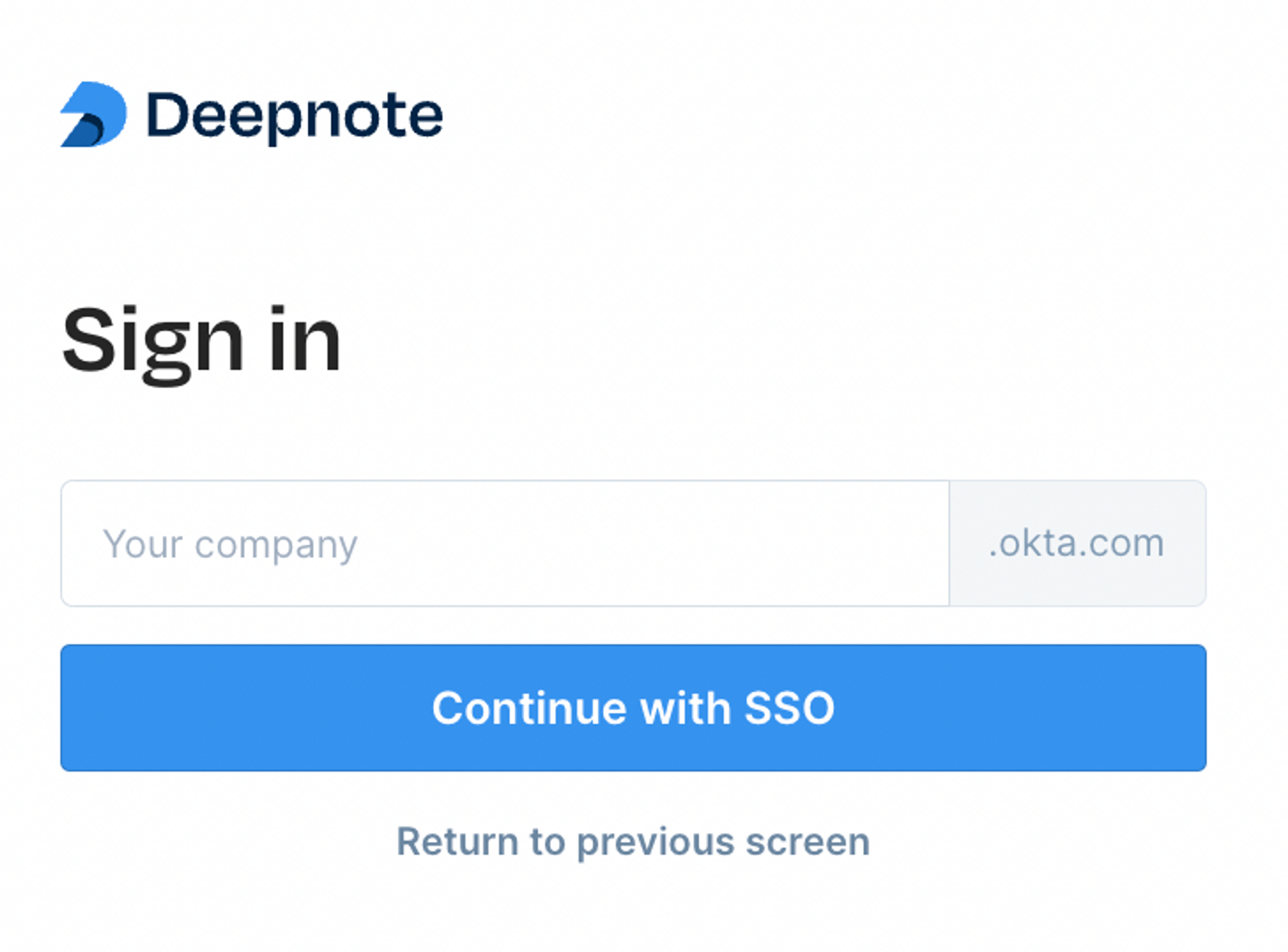 After supplying the subdomain click on Continue with SSO and you will be redirected to your okta sign-in page.