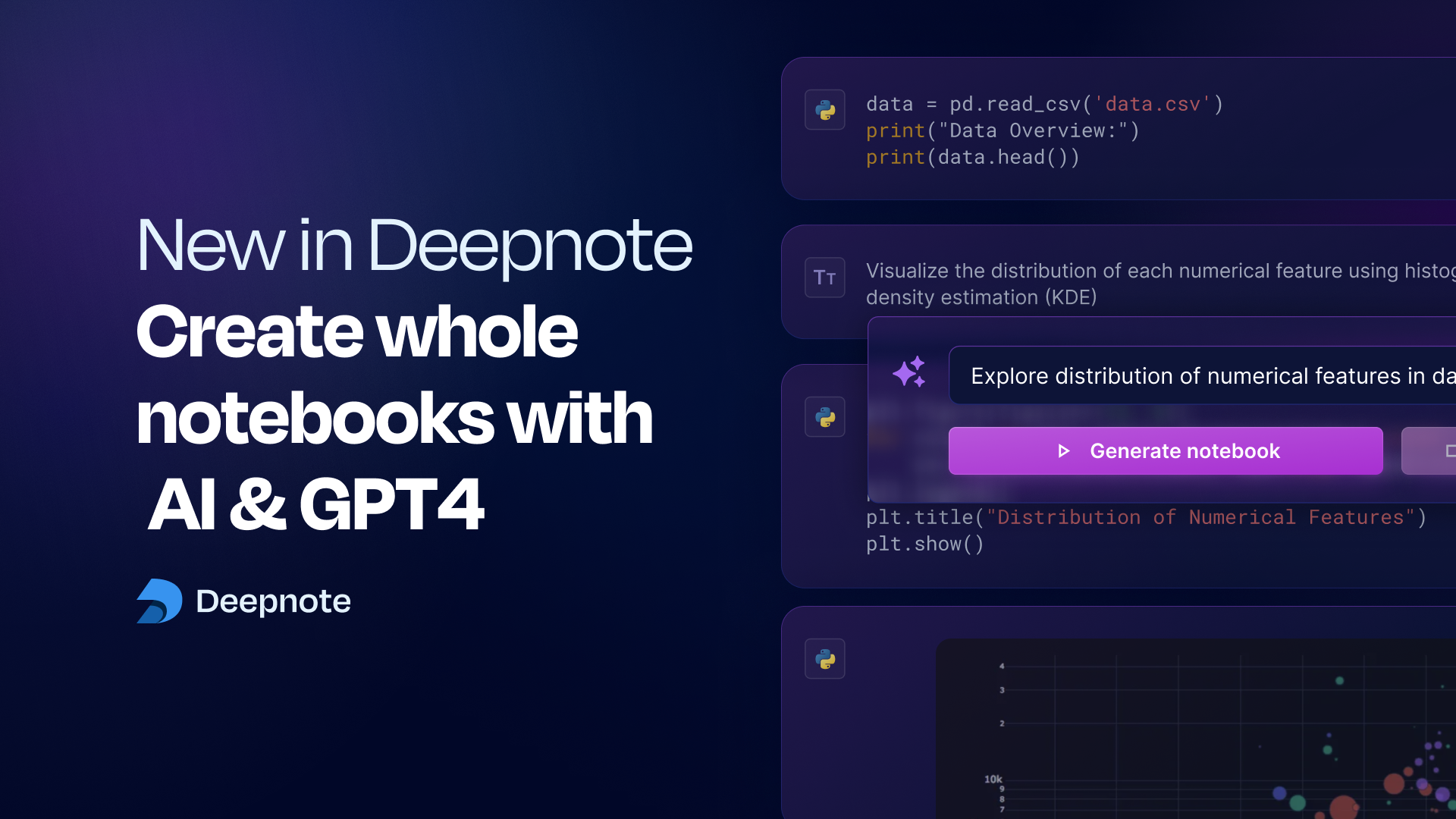 We've taken AI code generation in Deepnote to a whole new level with multi-block generation, which will give you the ability to generate entire notebooks with just one prompt and a click of a button.
Whether you're tackling routine data tasks or more complex projects, this feature automatically generates multiple blocks of code that build on each other, while still allowing users to make iterative edits and maintain control over the flow of your notebook.
With this multi-block generation capability, simply provide your prompts, questions, or instructions, and watch as an entire data notebook—including code, text and plots—materializes before your eyes.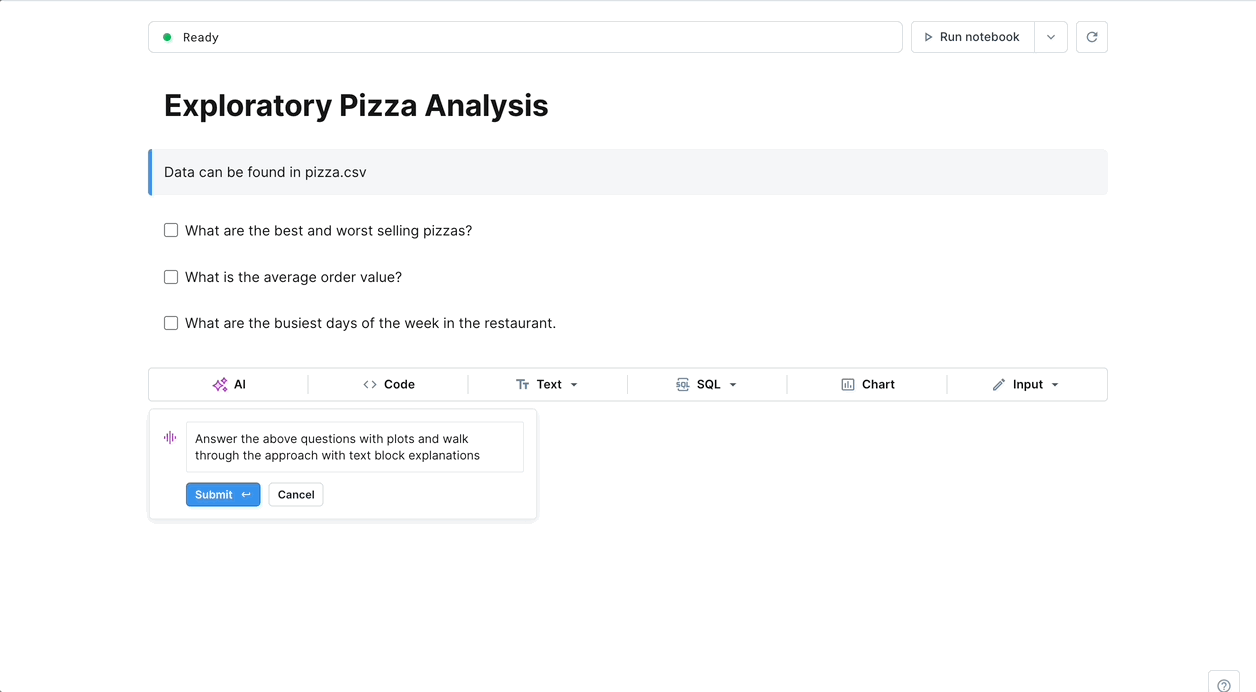 Check out our quick demo of Deepnote AI's multi-block generation feature.
Deepnote AI just got radically smarter with GPT-4.
The power of GPT-4 is now fully embedded into the entire process of creating a notebook from end-to-end, including the code generation, editing, explaining and fixing steps, as well as the ability to learn from the cumulative context of the contents within the project you are building together with your trusty AI sidekick.
With this enhancement to our growing suite of AI tools, you can now expect more accurate and succinct recommendations that are sure to make Deepnote AI an indispensable part of all your data projects.