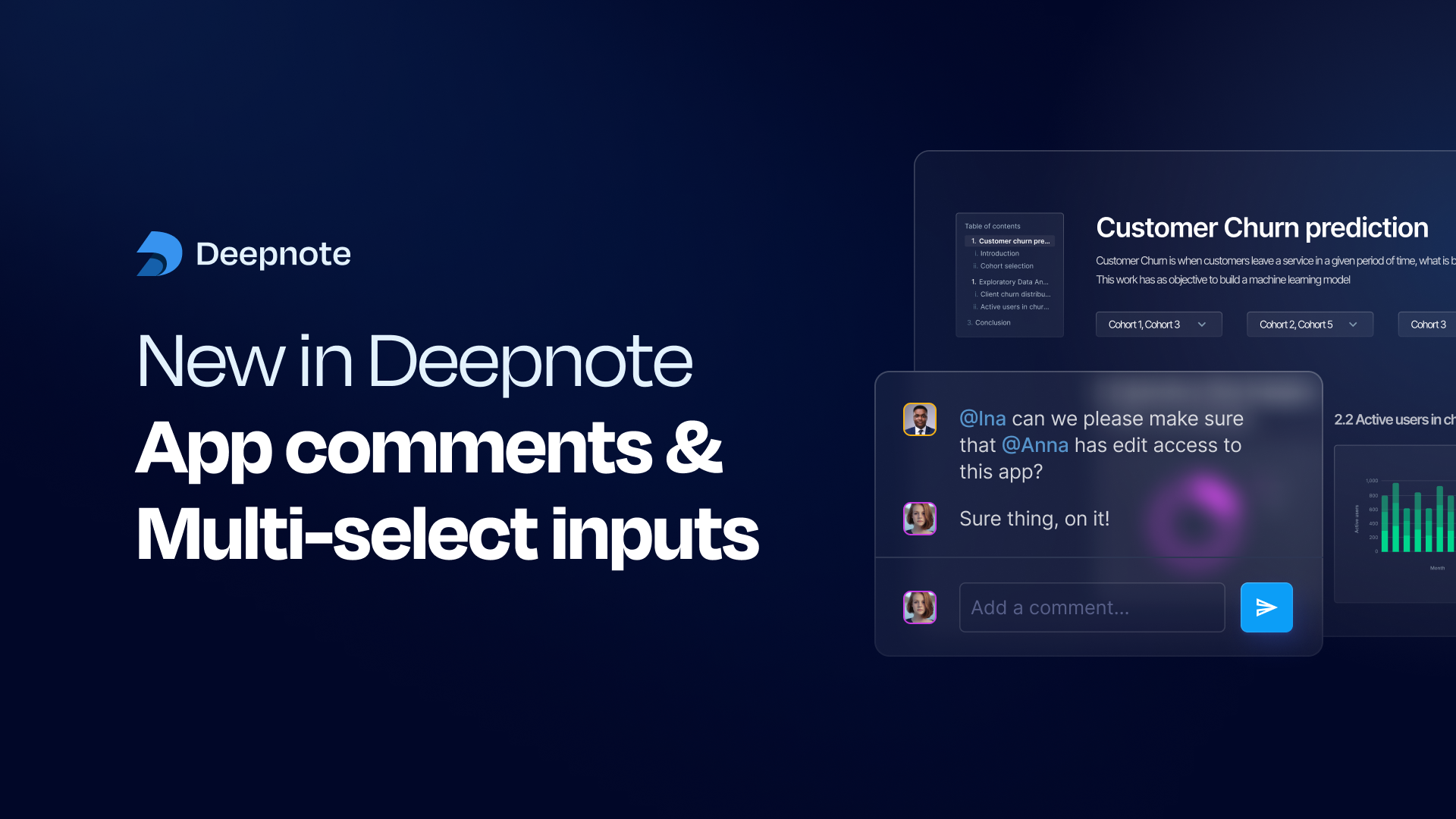 App users now have the ability to add comments directly in the app interface.
Comments added to your apps will be reflected in your notebook and vice versa, giving you the power to seamlessly and collaboratively share your thoughts from beginning to end of your analysis.
This highly requested feature brings the collaborative capabilities that that you know and love from Deepnote notebooks now to the app level too. This means no more screenshots of apps that often lack context and are not very interactive.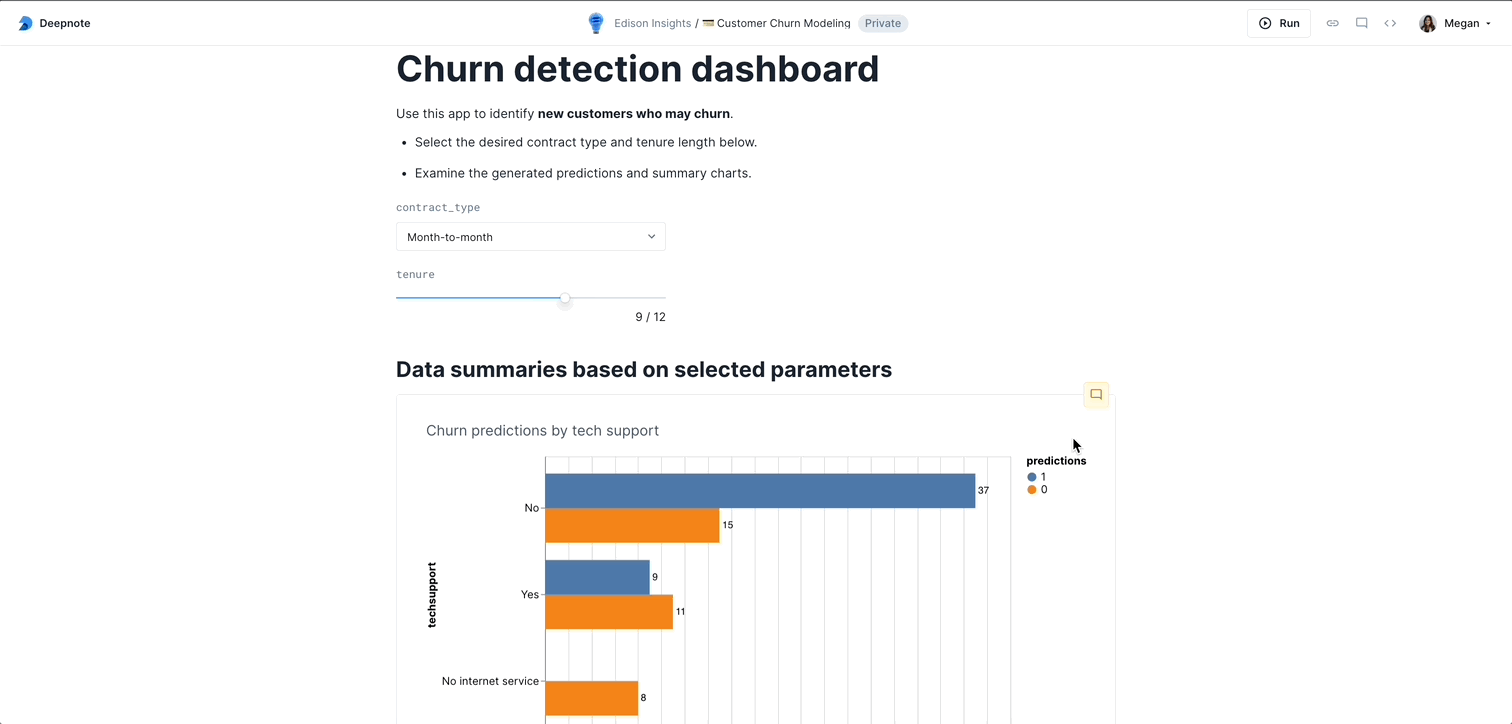 We've added a small but mighty addition to input blocks used in both notebooks and published apps.
You can now select multiple options in input blocks, which will make your stunning apps and polished dashboards even more interactive from the ability to filter app outputs to reflect your input selections.
Multiple-option selection joins the four other types of inputs that are available: text, select, slider and date input. All five of these input types allow you to use your inputs as variables in your code or SQL blocks, thus further empowering your colleagues and stakeholders to be able to interact with and understand insights from your notebooks and apps, regardless of their coding abilities.