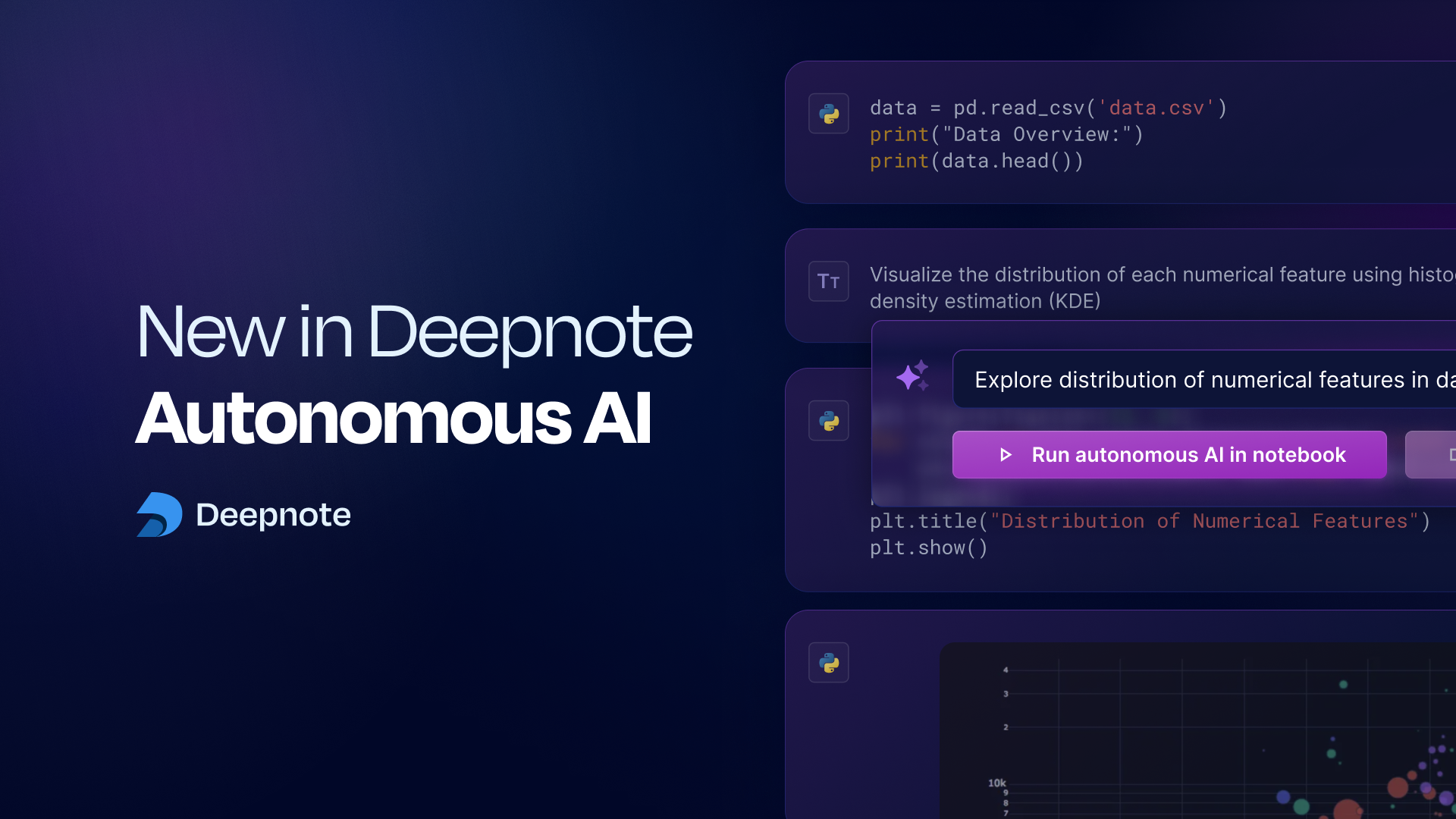 The ultimate AI-powered notebook has arrived.
We've been keeping this one under wraps for several months now, but we're excited it's finally here: a completely autonomous, self-sufficient virtual collaborator. How powerful is it?
Give your AI teammate a task and it will continue working until it completes it. It generates text and Python blocks, adapts to prior outputs, and fixes its own errors all in the same run. After the code is generated, it automatically executes the code for you, even while you're working in other notebooks.
It's aware of your context from other blocks and variables in your notebook and files.
While it can operate completely independently, you still maintain control. Switch it off using the Auto AI toggle, or even stop it mid-run if you'd like. Of course, it's built with collaboration in mind. Any other collaborators working in your notebook can see its progress the same way you can.