Instantly generate charts and visualizations for all your data, including Excel, CSV, SQL, BigQuery, and Snowflake.
Trusted by data scientists at
The workspace for data teams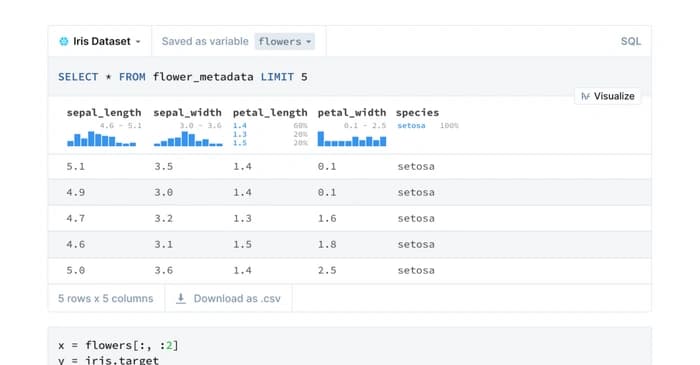 Share it with the world
Share your visualizations with your colleagues as a link, as an image, or as embeddable HTML.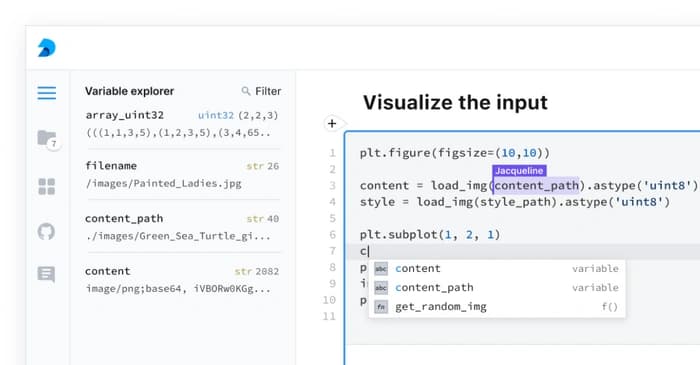 No Installation Necessary
Deepnote is completely cloud-based. Connect to your data, create visualizations, and share them with your team all from your browser.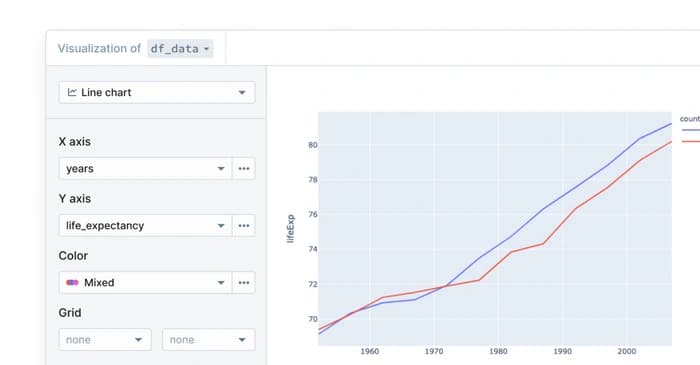 Fully Interactive
By default, Deepnote creates charts that are fully interactive, so you can keep your audience engaged.
Join the world's best data teams and get started with Deepnote
No credit card required. Run your first notebook in seconds.