The best environment to get you quickly set up for an interview. Works with Python, SQL, R and more!
Trusted by data scientists at
Collaborate easily with candidates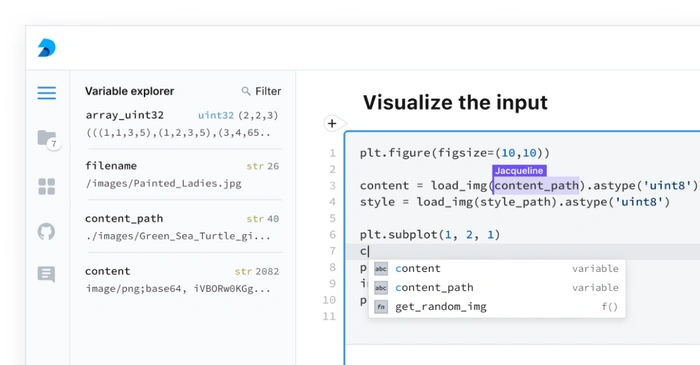 100% Browser based
With Deepnote, you and the candidate can code live together. You can follow where the candidate is in the notebook, see the changes as they are being made, and write, execute and debug code collaboratively.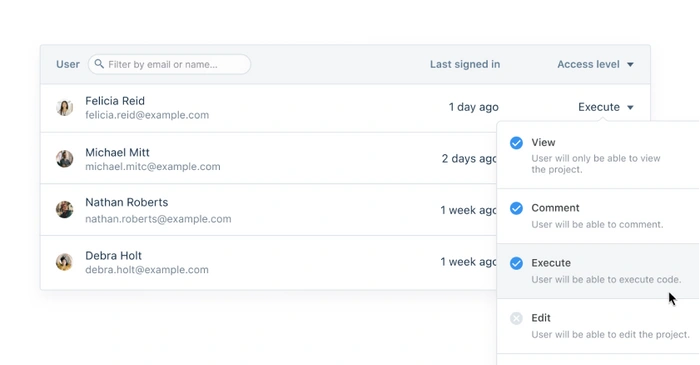 Interviews in any language
Determine the appropriate level of access rights for everyone involved in the interview process, including hiring managers, recruiters and candidates. This way, the candidate can explore connected data and run and modify code, but they have limited access to the environment and the source data remains secure. To protect the templates from being shared externally, interviewers remove access for candidates immediately after the job interview ends in one click.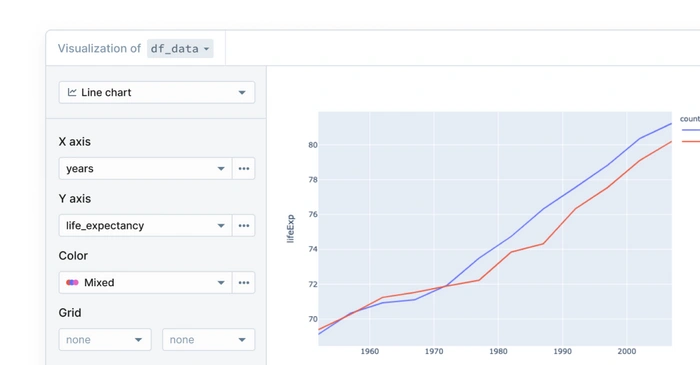 Set up in seconds
Deepnote helps create a set of template notebooks that can be duplicated in seconds. In preparation for an interview, simply duplicate the template and share a URL link with the candidate in one click.
Join the world's best data teams and get started with Deepnote
No credit card required. Run your first notebook in seconds.