See line by line changes made to your Jupyter notebooks so you can maintain a clean revision history.
Trusted by data scientists at
The workspace for data teams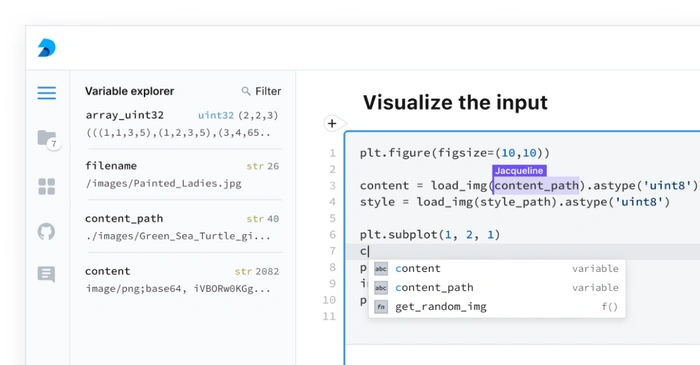 No Installation Necessary
Deepnote is completely browser-based. It keeps track of your changes automatically, so you don't have to do anything.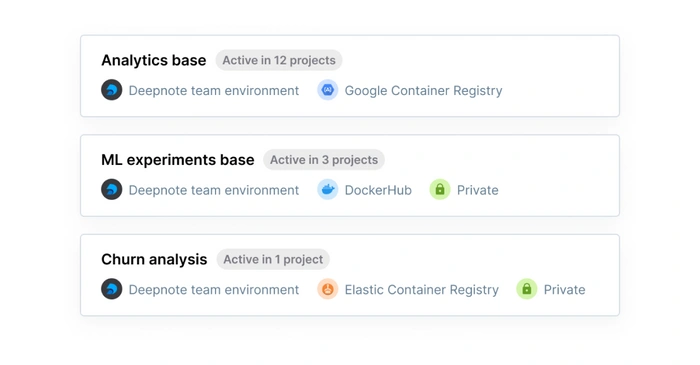 GitHub Integration
You can connect your GitHub repo to store all your Jupyter notebooks. Use the Diff feature to know what changes were made, and then easily commit those changes to GitHub.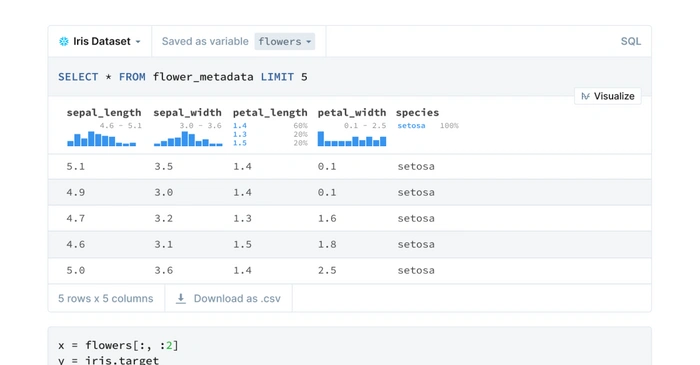 We Speak Your Language
In addition to Markdown and Python, you can diff other languages, including R, SQL, and Ruby.
Join the world's best data teams and get started with Deepnote
No credit card required. Run your first notebook in seconds.