Switch seamlessly between Python and SQL queries, so you can use the right tool for the job.
Trusted by data scientists at
The workspace for data teams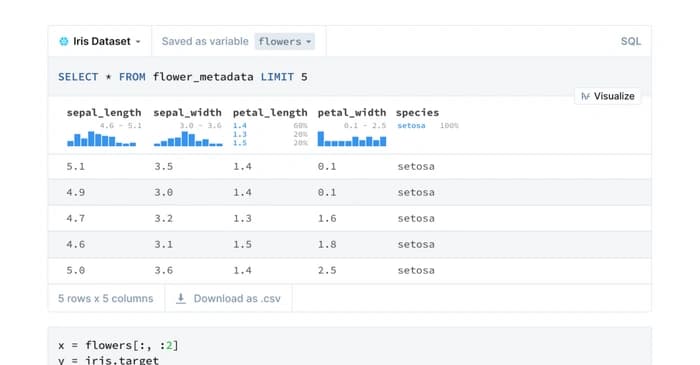 From SQL to Python
SQL results are instantly saved as Python DataFrames, so you can query your database in SQL, and then use Python to export your data as a CSV or create complex Machine Learning models.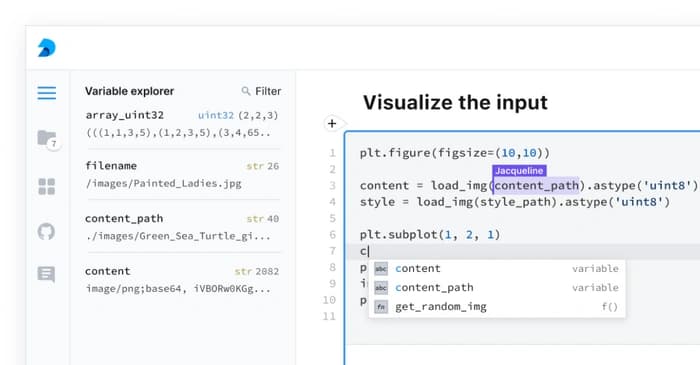 From Python to SQL
Create programatic SQL queries by embedding Python variables and Dataframes in your SQL queries.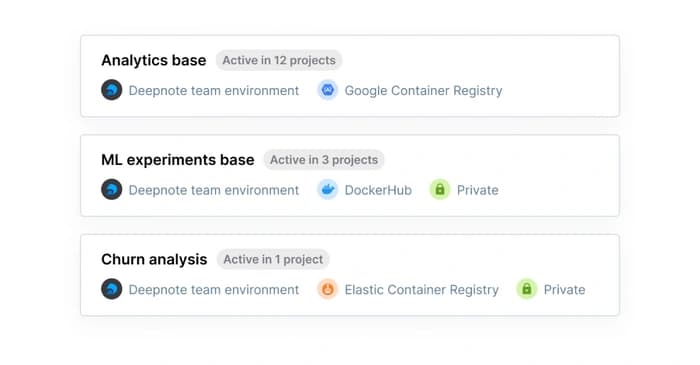 Database Support
We don't just support vanilla SQL. With Deepnote, you can connect and query your own database, including BigQuery, Snowflake, and Redshift.
Join the world's best data teams and get started with Deepnote
No credit card required. Run your first notebook in seconds.