Write SQL queries and create dashboards, all from one simple, intuitive platform.
Trusted by data scientists at
The workspace for data teams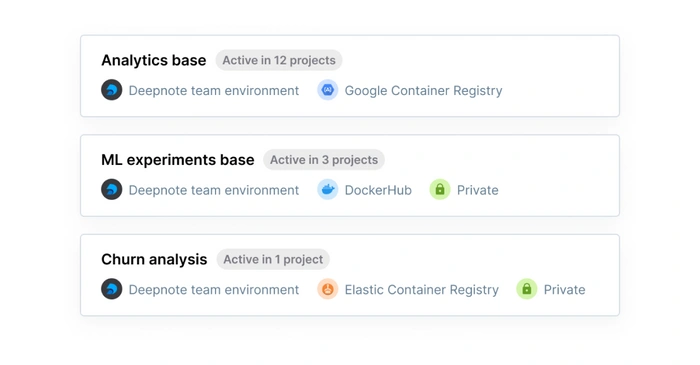 Instant setup
Deepnote is a fully managed solution. Just sign up, connect to your data, and you're ready to go.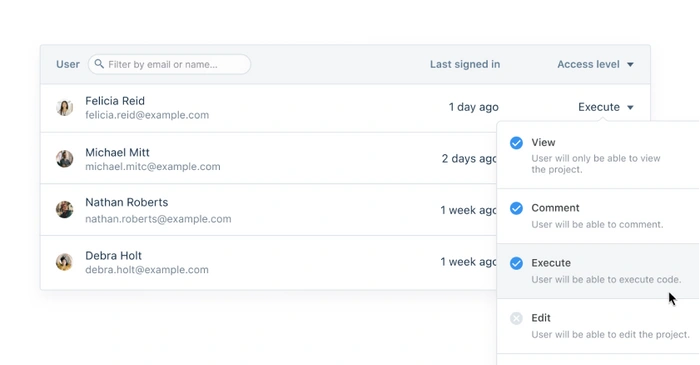 Full multiplayer support
Deepnote is built for collaboration. Invite your team members, share your dashboards, and work together in real time.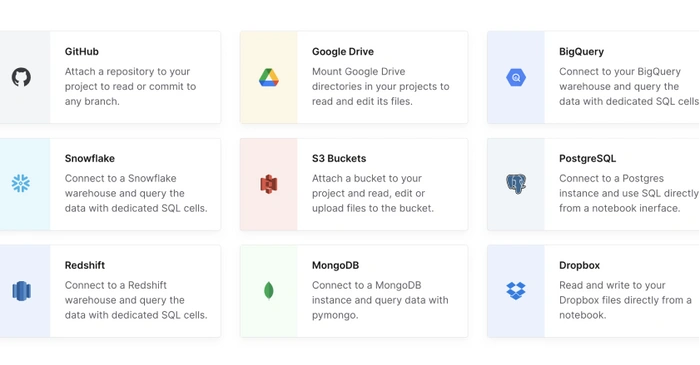 Integrations
Connect to your data, wherever it is. From Postgres to BigQuery to Snowflake, we play well with your data stack.
Join the world's best data teams and get started with Deepnote
No credit card required. Run your first notebook in seconds.