Google Drive
Connect your Google Drive to any of your projects, to access and edit your files.
Note that Google Drive integration does not yet support shared folders.
Create a Google Drive integration in your project's "Integrations" sidebar. You will need to give Deepnote access to your Google Drive. The access credentials are encrypted and stored securely in our database. You can revoke the access at any point in the future.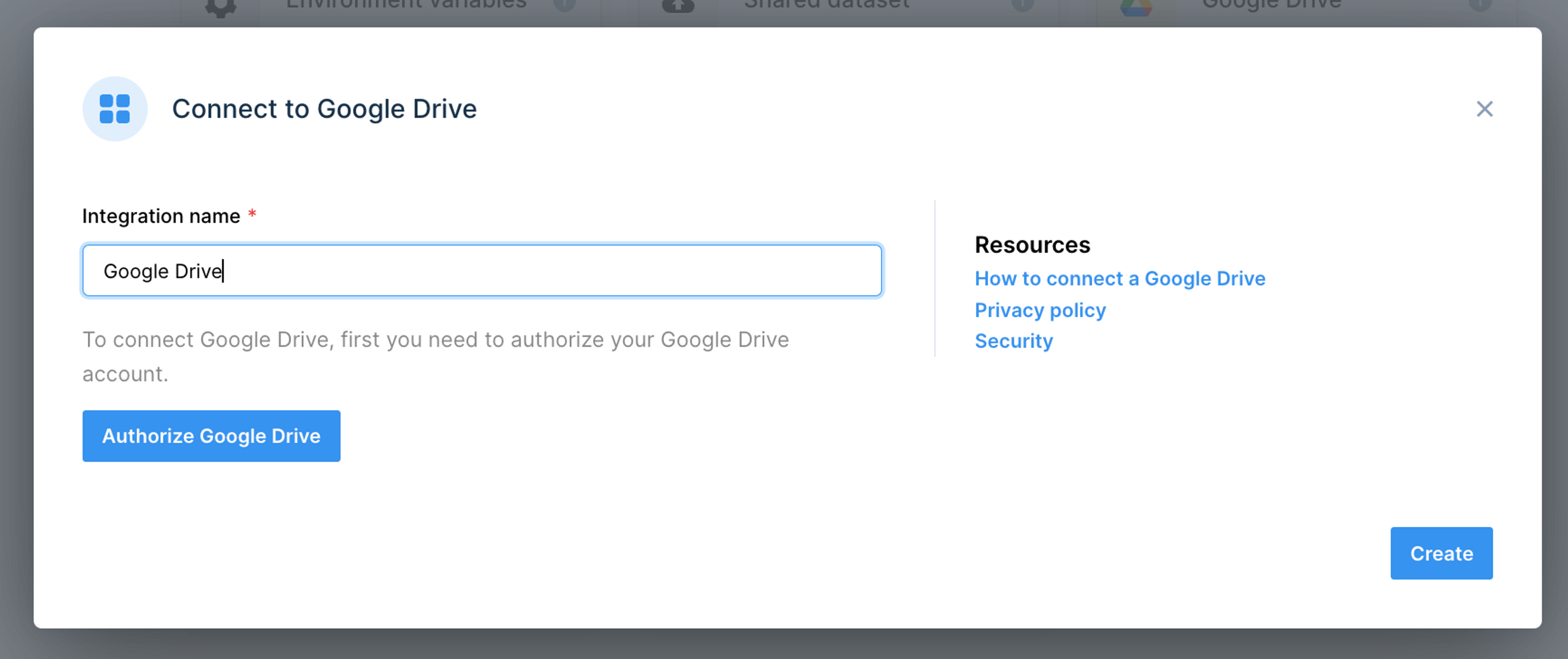 2. After the integration is created, you can connect it in any of your projects from the integrations tab found on the right-hand side bar menu. Drive will be mounted to /datasets/ folder. Click "How to use" to find out how to access your files in the project.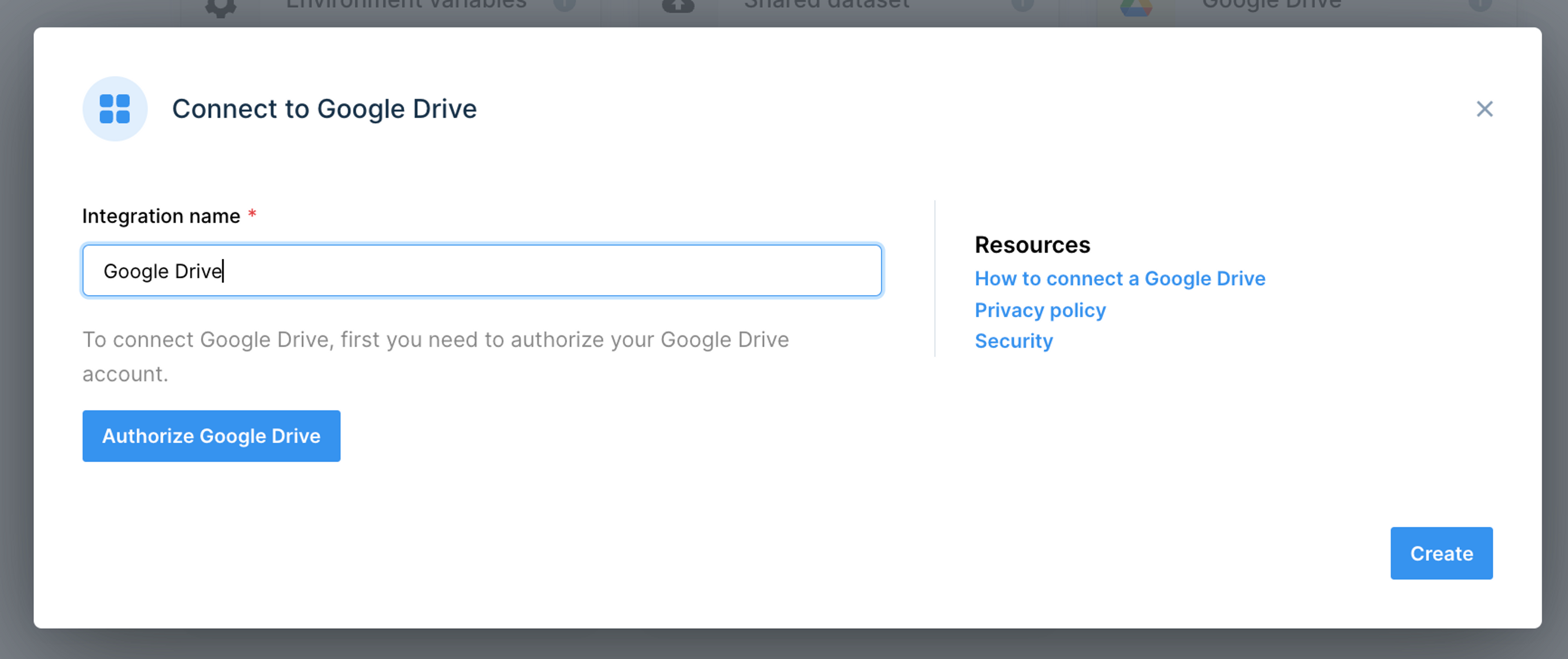 Note: Adding Google Drive to a project will allow anyone with access to that project to access files in your Drive. To revoke access, delete the integration or click "Revoke Google Drive Access" in the Edit options.