Support
If you need additional help, there are several ways to get it.
Googling is second nature to seasoned data scientists, perhaps not so much for beginners. Try searching the error message you're getting, or what you want to achieve. The internet (and especially StackOverflow) already contain many of the answers.
You can visit our community either on community.deepnote.com, or embedded in our platform (look for a question mark in the bottom left corner in an open project).
By asking your question in a public forum you're helping us build a sustainable knowledge base - so the next person can find the answer just by Googling the problem. The Deepnote team is active in the community too.
When you need assistance directly from our team, we're here for you.
Support chat. Look for a question mark and where it says Documentation & Help at the bottom left corner in an open project. While we do our best to reply promptly, we do also love our sleep. We will likely be able to reply to you within a few hours to a few days if you reach out to us via our support chat.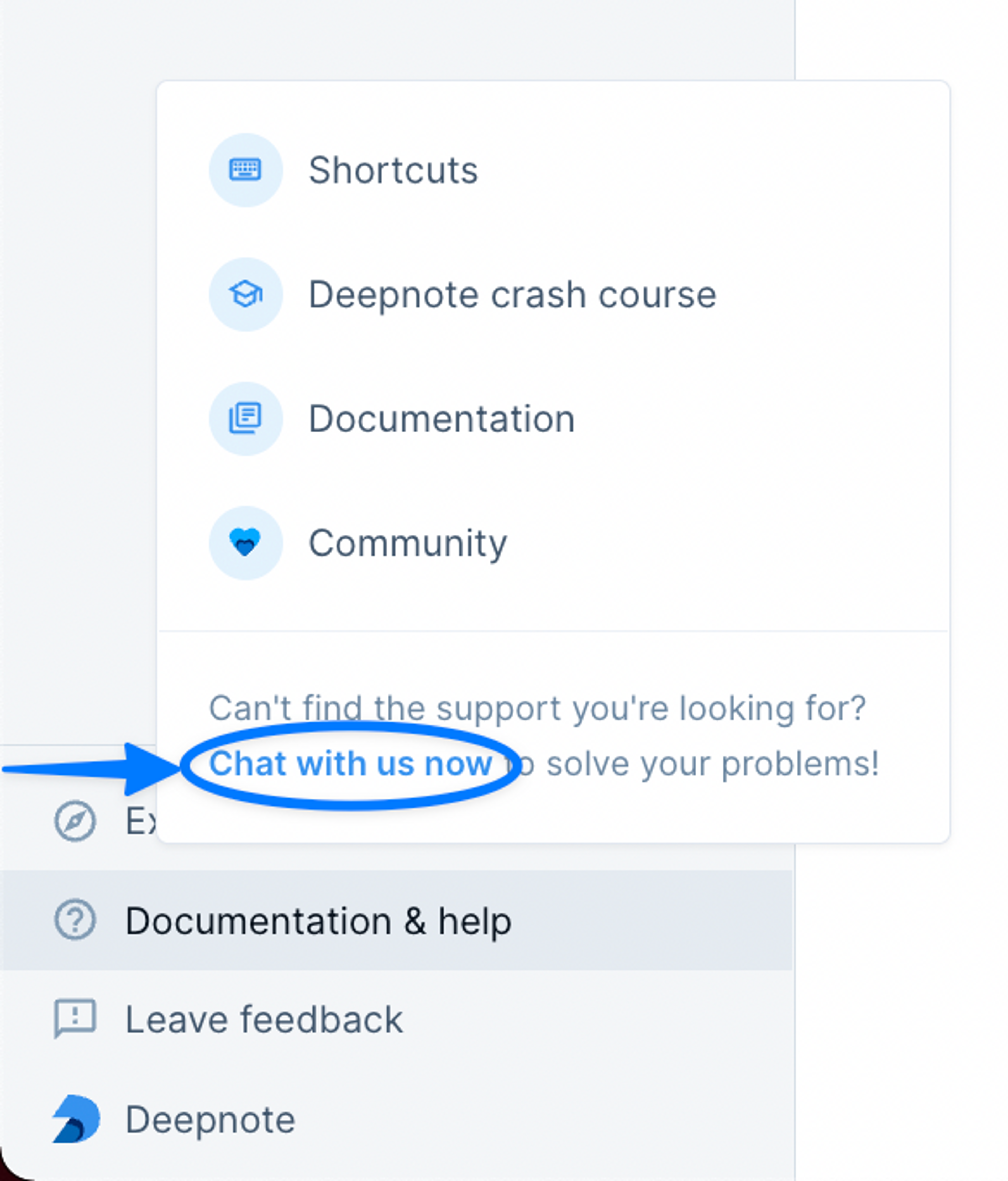 Email. You can also reach us at help@deepnote.com
Customers on Enterprise plans can also reach out to their dedicated points of contact.